Take the seed of an idea with incredible passion, purpose and backstory, and grow it into an empowering and recognizable brand while accurately representing the purpose and passion that inspired its inception.
Confident Brand Identity
Progessive Brand Strategy
Empowering Brand Voice & Tone
Packaging & Label Design
Website Design & eCommerce
Development
Social Media Strategy
& Campaign Execution
We harnessed the momentum of important current issues, by addressing them head on. Doing so with the intent to create a movement specific to Toastyy, focused on empowerment, equality, community, self-love and leadership.
Jamie Lea CEO and Founder of Toastyy came to us with the very beginning of her brand concept. We turned her passion and purpose into a persona, the Toastyy Babe. This concept carries through to a movement, social media campaigns and incredible PR attention.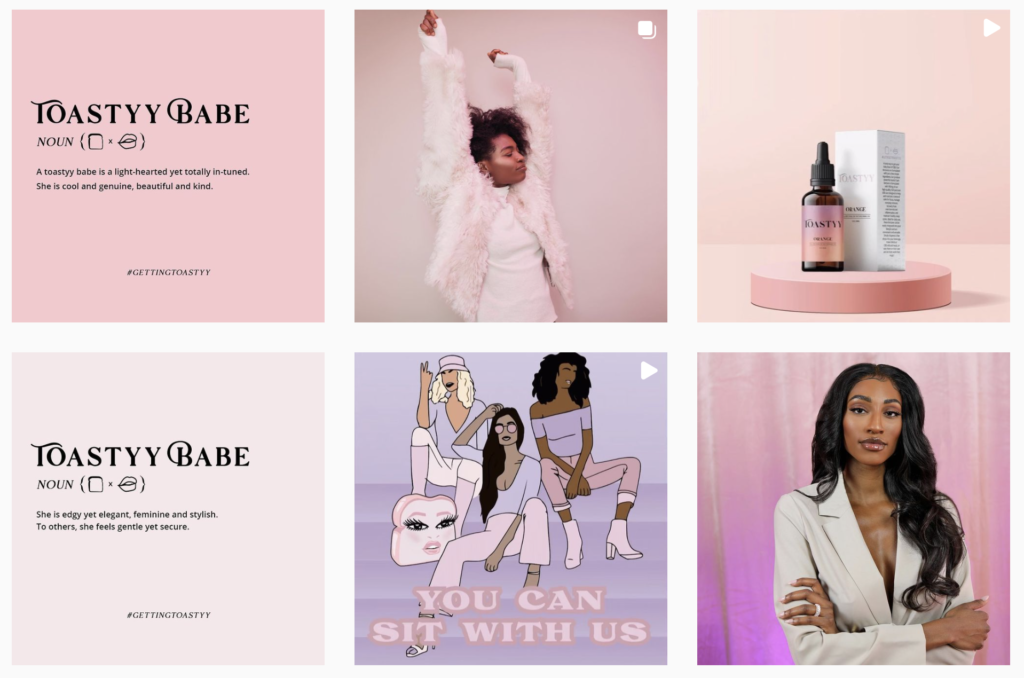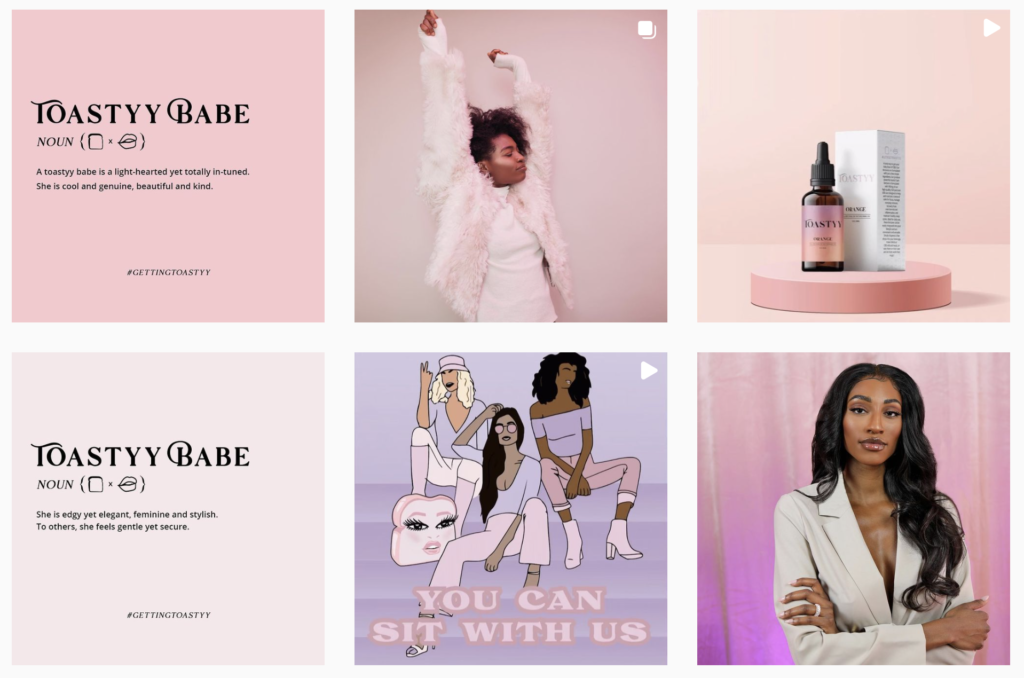 For social we planned a launch campaign in phases that began with content dedicated to helping the audience get to know Toasty as not only a brand but also a close homie that included a community of support behind that. We had a clear opportunity to educate, break down the pillars of this brand. Through the brand voice and personality that we developed we were able to cultivate a familiarity that makes customers not only feel like Toastyy is their friend, but that they are a Toastyy Babe themselves.
We conducted an extensive PR blitz for Toastyy's launch and garnered 9 significant media placements, representing over 7 million impressions, in only the first 3 weeks!
In the span of 1 month Toastyy's Instagram following increased on average 141 new followers per day and increased followers from 16k to 19k. Our Instagram Post reach climbed from 3.2k to 25k. Facebook engagement increased by a staggering 5,000%. Twitter engagement increased by 75% and LinkedIn by 116%.
Results:
in first 60 days