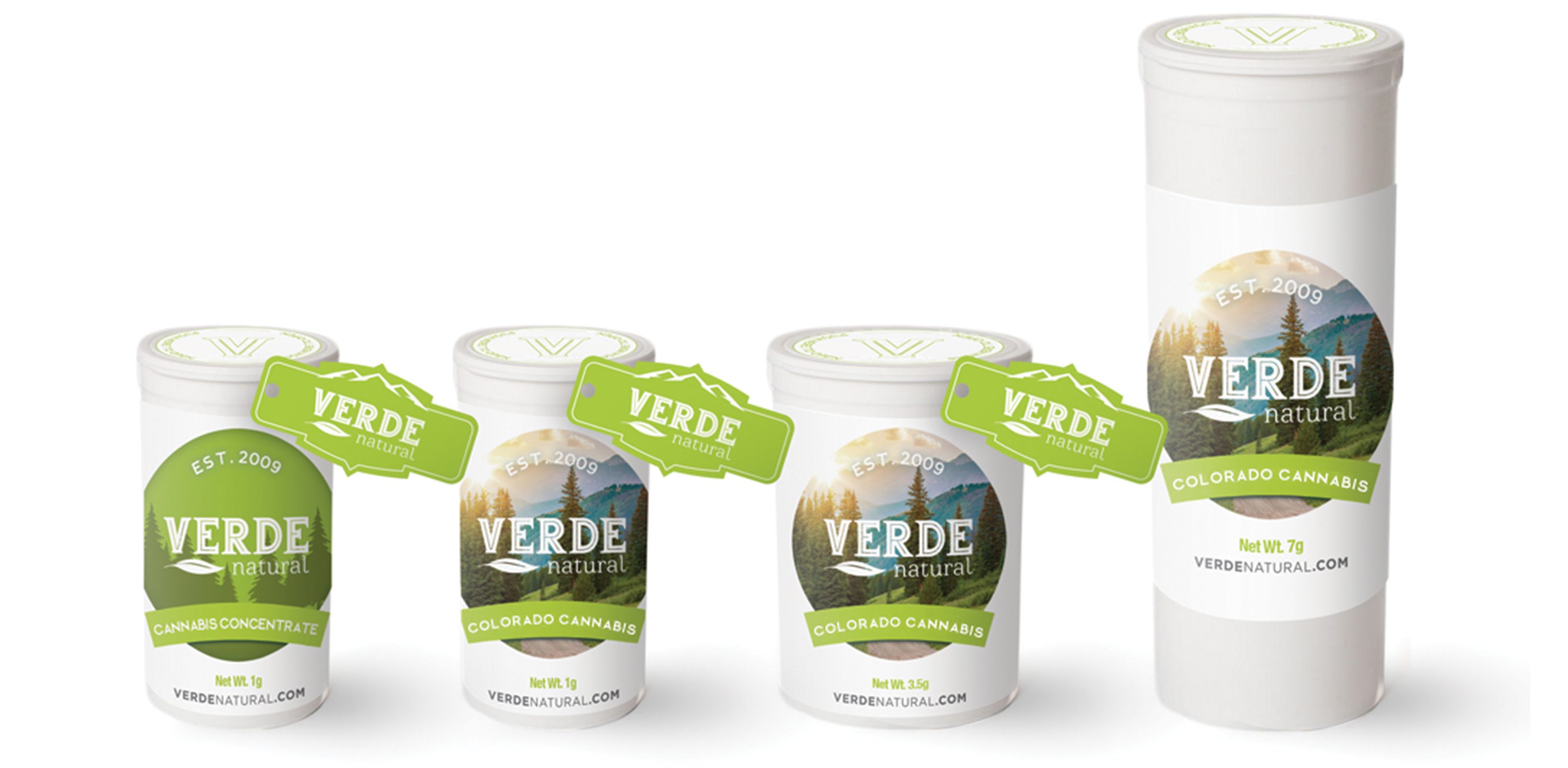 ORGANICALLY FED. HAND-TRIMMED. SLOW CURED.
Verde Natural is a cannabis dispensary located in Denver, Colorado. The medical cannabis dispensary partnered with Cannabrand to evolve its brand to align with its organic growing practices and transition into the recreational market.
BRAND IDENTITY
Cannabrand created the logo and brand guidelines, and our color palette included the brand's signature fresh green, accented by river rock grays and earthy browns. Our team coordinated with the architect and sign vendors to ensure that the brand vision was properly executed throughout all phases of the store remodel.  We selected reclaimed wood and vintage industrial accents to reflect the natural, farm-fresh vibe of the brand.
PACKAGING DESIGN + ADVERTISING
Along with the storefront remodel, Verde was creating its own wholesale line of cannabis products which would be carried at select recreational dispensaries throughout Colorado. Cannabrand developed the packaging for 5 different products, as well as accompanying marketing materials and advertising which targeted retail locations. We revamped the website to reflect their diverse product line, and to direct prospective dispensaries to inquire about carrying Verde Natural products at their location. In just under one year, they have already been picked up by 36 retail locations and have partnered with the legendary Tommy Chong to provide the cannabis for his new product line, Chong's Choice.